Clover Club
Clover Club
The Clover Club is a classic gin cocktail that's as delicious as it is beautiful. Made with a blend of gin, raspberry syrup, dry vermouth, lemon juice, and a rich egg white foam, the Clover Club is a fruity yet complex cocktail that just about everyone will love.
History of the Clover Club
The Clover Club cocktail first appeared on the scene sometime in the early 1900s and it was included in the 1917 book The Ideal Bartender by Thomas Bullock. Although many modern versions of the cocktail omit it, that first printed recipe calls for the inclusion of dry vermouth along with gin, lemon, raspberry syrup, and egg white.
You can certainly enjoy the drink without that half ounce of vermouth, but I recommend trying it with – it really does add a beautiful layer to the finished drink! Not much is known about the exact origin of the Clover Club, but it was apparently named for a Philadelphia gentleman's club of the same name.
What's in it:
The Clover Club is made from a shaken blend of:
Gin
Dry vermouth
Lemon juice
Egg white
How to make it:
Because it's made with fruit juice and egg whites, the Clover Club is a shaken cocktail (rather than stirred). However, there are a few options when it comes to exactly how you choose to shake it up.
Shake, shake, shake
The first method is the easiest. Simply add all of the ingredients to a cocktail shaker, add plenty of ice, and shake hard until the drink is thoroughly chilled. Strain the cocktail into a chilled coupe glass and enjoy. This method is the quickest but will have the least amount of foam on top.
Dry shake
The second method adds another round of shaking in order to build up the foamy head and create a richer mouthfeel. Add all of the ingredients to a cocktail shaker without ice, shake hard for about 30 seconds, then add ice, shake until chilled, and strain.
This initial shake without ice is called a 'dry shake'. This is the method of shaking cocktails with egg whites that I have used most often, but there is one drawback (other than having pretty tired arms afterward).
The pressure created by shaking the cocktail without ice in a sealed shaker often causes the shaker to very suddenly unseal, resulting in leaking and sticky messes. You can avoid this potential issue and some say create even nicer foam by using the third method.
Reverse dry shake
To reverse dry shake, add all ingredients except the egg white to a cocktail shaker with ice. Shake until thoroughly chilled. Now, remove the ice cubes from the shaker. I like to strain the cocktail into a spare glass, then dump the ice and pour the cocktail back into the shaker.
Next, add the egg white to the shaker, seal it, and shake hard for about 30 seconds or so. Strain the cocktail into a coupe glass and enjoy the super frothy foam on top.
Because the liquid is already very cold, it does not create the same kind of intense pressure that a regular room temperature dry shake does. This allows the shaker's seal to stay intact throughout the process, resulting in less potential mess.
How to make raspberry syrup
If you're a regular home bartender, chances are you've made simple syrup or maybe a flavored syrup before. If not, don't worry – making syrups isn't difficult and it doesn't have to be complicated!
I've gone into considerable detail on this subject in my three part Ultimate Guide to Cocktails Syrups, but if you're short on time, you can jump right to my 5 Minute Raspberry Syrup in part two.
And once you've whipped up a batch of that delicious fruity syrup, here are some other cocktails to make with it:
Recipe substitutions and variations
If you don't have dry vermouth, you can make a modified version of the Clover Club and it will still be delicious, although a bit less interesting. If omitting the vermouth, increase the syrup and lemon to 3/4 oz each.
If you don't want to make your own raspberry syrup, I recommend purchasing a high quality brand like Liber & Co. Their Raspberry Gum Syrup is fantastic. "Gum" refers to gum arabic, also called acacia gum, which is a natural gum that comes from the acacia tree. Syrups made with acacia gum lend an extra smooth, silky texture to cocktails.
Disclosure: This post may contain Amazon affiliate links. This means that if you click through and make a purchase, I will earn a small commission at no extra cost to you.
Some Clover Club variations call for grenadine instead of raspberry syrup. I'm a raspberry syrup fan personally, but if you have some high quality (read: REAL) grenadine on hand, give it a go.
Don't want to use egg whites? I get it, some folks just aren't a fan of raw eggs in their cocktails. You can opt to use pasteurized whites if you're concerned with safety.
If you need a vegan option, try replacing the egg white with a half ounce of aquafaba. Aquafaba is the water from a can of garbanzo beans and it produces a nice egg-free foam. Make sure to choose low sodium canned beans for the best tasting aquafaba.
Clover Club Cocktail
The Clover Club: Dry gin, fresh raspberry syrup, tart lemon juice, and a splash of vermouth.
Yes, this pink, frothy cocktail is perfect for a romantic Valentine's celebration but don't let its good looks fool you, the Clover Club is a serious drink. And one originally imbibed exclusively by men – specifically the literary, legal, and financial men who, from 1882 until the 1920's, met once a month in Philadelphia. The drink, named after their gentlemen's club, was published in the New York Press in 1901. It called for gin, lemon juice, sugar, raspberry syrup, and egg white. Fast forward to modern times, and it's also the name of a gorgeous cocktail bar in our old Brooklyn neighborhood. This new Clover Club, the bar, is where we first sampled Clover Club, the drink.
History of the Clover Club
The Clover Club — the original dinner club, that is — met at first at Philadelphia's Girard Hotel before moving into their regular room at the original Bellevue Hotel. Oscar Wilde was invited to its first official gathering, but did not attend. Both ex-President Grover Cleveland and the famed actor of the time Sir Henry Irving were honorary members. The club's very first menu (as published by Mary Deacon, daughter of one of the founders of the club) was as follows. (No actual Clover Club cocktails here yet, of course.)
Sweet/tart raspberries ready to be made into syrup
Berries in Winter?
We don't often recommend recipes with out-of-season ingredients but let's be honest. It's the middle of winter in the Hudson Valley. There's not much in season, and sometimes you gotta import a little sunshine (literally, it's been snowing for four days. We need help). So we wouldn't recommend making our Strawberry-Lemon Tiramisu this month because that recipe relies on fresh, flavorful berries. However, for a syrup, imported or frozen berries will work just fine. We had a bumper crop of raspberries this summer, so this drink was perfect for using up the last few cups of the berries we froze in July.

At some point in its history, recipes for the Clover Club began to call for grenadine in place of the raspberry but to our taste buds, that's a poor substitution. A drink this simple needs the sweet-tart freshness that real berries deliver. Paired with gin's botanicals and fresh lemon juice, it's more complex than you might expect. The version we had at Clover Club (the bar) also had vermouth in the mix, and we like the dry, slightly bitter note it adds to the drink. (Of course you could leave it out if you prefer.)
The Raspberry Syrup
Fresh raspberries make a delicious and beautiful syrup
We like to make enough syrup for several rounds of drinks (because, duh) but you could halve the recipe if you only want enough for a few. The syrup is a cinch to make. Gently simmer the berries, sugar and water for a few minutes, making sure to mash the berries with a muddler or a spoon to extract all the flavor. Once it's ready, strain it through a fine mesh sieve. Lightly press on the solids to extract as much of the liquid as you can. Don't smush too hard or the syrup will become cloudy. You can store the syrup in an airtight container in the refrigerator for 2 to 3 weeks.
Egg White or Aquafaba
Egg whites (or vegan aquafaba), give the drink a rich, frothy top
Many classic cocktails, like the Gin Fizz and Whisky Sour, use egg whites to give the drink a creamy feel and a frothy top. We love how it mellows a drink and gives it a lovely texture, like in our Brown-Sugar Bourbon Cocktail with Thyme and Lemon which we call The Monarch.
A tip for measuring tricky egg whites is to gently beat them with a fork, just enough to break up the protein strands. This makes it easier to measure out the 1/2 ounce needed for each drink. If you're making two drinks, 1 oz is pretty much a whole large egg white.
If you're not comfortable with raw egg or want a vegan option, the liquid from a can of chickpeas (aquafaba) is a perfect substitute. We found that one ounce of aquafaba per drink gave us a nice foamy top. It's not quite as rich and frothy as the egg white but not bad at all.
Garnish with 3 fresh raspberries, or a lemon twist
The Dry Shake
In order to get the foamiest result in your cocktail, you're going to want to do a dry shake. That means shaking all the ingredients together for about 15 seconds without ice first. This lets the long protein strands in the egg white begin to tangle and foam, before the ice is added.
Then ice is added and the drink is shaken again for 30 seconds (the second or wet shake), which chills and dilutes it. Once the drink is strained into a glass, it will have a thick frothy layer on top.
Make a lot of syrup, it will last for weeks in the refrigerator.
Clover Club Cocktail Recipe
As it turn out, the Clover Club cocktail was originally created just one mile from where we lived in Philadelphia for a decade. While we didn't actually drink Clover Clubs when we lived in Philadelphia, the pre-prohibition cocktail still reminds us of home.
Clover Club Cocktail History
The Clover Club cocktail gets its name from Philadelphia's now defunct male-only Clover Club.
The origin story of many cocktails is fuzzy. The Clover Club is not one of those cocktails. Instead, this is a classic cocktail with a definitive birth at Philadelphia's Clover Club.
Formed in 1882, the Clover Club met on Philadelphia's Broad Street in the historic Bellevue-Stratford building that currently functions as a luxury Hyatt Hotel and offices. Beyond drinking cocktails, members of this club lived by the following motto: Who enters here leaves care behind, leaves sorrow behind, leaves petty envies and jealousies behind.
Despite its altruistic ambitions, The Clover Club didn't survive prohibition or the 19th amendment. However, the pink drink named after the now defunct club lives on in bars and lounges around the world.
Fun Fact
Prior to prohibition and women's suffrage, joining male-only clubs like the Clover Club were the norm for lawyers, journalists, bankers and other gentrified white men of privilege. Apparently these captains of industry liked to drink and weren't concerned about the color of their cocktails.
Clover Club Cocktail Ingredients
The only required ingredients for a Clover Club cocktail are gin, grenadine, fresh lemon juice, an egg white and ice.
The Clover Cub hits our sweet spot as a cocktail with just five ingredients including ice. These are the only ingredients required for the Clover Club recipe:
Gin
Grenadine Syrup
Egg White
Fresh Lemon Juice
Ice
You don't need any fancy equipment to craft a Clover Club cocktail. All you need is a jigger, shaker and knife.
→ Discover 10 necessary bar tools for lazy mixologists.
You probably already have grenadine and gin at home. These are the bottles that we pulled from our pantry.
Some recipes replace grenadine syrup with raspberry syrup. We choose to use grenadine for two reasons – it's true to the original Philadelphia recipe and it's an ingredient that lazy mixologists like us typically have at home.
→ Click here to buy grenadine syrup from Amazon.
In terms of gin, we typically use original Bombay dry London gin in this recipe. It reminds of our visit to the Bombay Sapphire distillery in England, plus we can easily find Bombay gin at local Lisbon liquor stores. However, you can use your favorite gin instead.
Pro Tip
If you're located in the United States, go the extra mile and use Bluecoat gin to craft your Clover Club cocktail. Not only is it America's original dry gin, but it's also distilled in Philadelphia.
Clover Club Cocktail Variations
Grenadine syrup gives the Clover Club cocktail its fun pink hue.
The Clover Club is a sour gin cocktail in the same family as the Bee's Knees and Tom Collins. We recommend you follow our classic Clover Club recipe before you try one or more of the following variations:
Use raspberry syrup instead of grenadine.
Go one step further and use homemade syrup made with fresh raspberries.
Add muddled raspberries.
Add vermouth to balance the flavor.
Leave out the lemon juice and craft a Pink Lady cocktail.
How to Make a Clover Club Cocktail
The Clover Club is an ideal evening drink. We drank this one at home while we watched a Lisbon summer sunset.
Crafting a Clover Club cocktail is both easy and fast. Beyond squeezing fresh lemon juice and separating an egg white, these are the only required steps:
Dry shake the ingredients without ice in a cocktail shaker.
Shake a second time with ice.
Strain into a coupe glass.
Separating out the egg white is the most complicated aspect of crafting a Clover Club cocktail. However, home cooks won't find this to be a challenge.
We'd be remiss if we didn't address the elephant in the room, i.e. the inclusion of a raw egg white. To avoid any stomach discomfort, you'll want to use the freshest available eggs for this recipe. You can use a pasteurized egg white in lieu of a fresh egg white if you're squeamish.
The egg white is an important ingredient not for flavor but rather for achieving froth during the dry shake. But what is a dry shake?
Dry Shake Explanation
The phrase dry shake refers to shaking a cocktail without ice. Typical in cocktail recipes with raw eggs, dry shaking causes the eggs to emulsify into a frothy foam.
We developed this froth after dry shaking the ingredients in a cocktail shaker.
You're now ready to make your own Clover Club at home! Sure, you could order this classic cocktail at a bar in Philadelphia or New York, but making one at home is highly satisfying not to mention cost effective.
Рецепт коктейля Коттон клаб
Господа. Сложная ситуация. У меня в «Кловер Клаб» яйцо сворачивается и плавает мелкими фракциями в коктейле, а еще прилипает к всей посуде. При этом виски сауэр все все взбивается отлично. Может дело в дешевом сиропе малины.
Нашел в чем причина! Не покупать дешевых сиропов.
Анастасия Панькина
Всё может быть. А с пастеризованным белком не пробовали?
Алексей Кондратов
Драй шейком лучше взбивать
Белок же не взбивается со льдом.
Дима Дима
Смотря откуда руки растут, все прекрасно взбивается.
Артем Аверьянов
кто это придумал?
Артем, это очень старый коктейль,был придуман где-то век назад,а связан он с тусовкой людей, которая называлась «КЛОВЕР КЛАБ». Говорят что даже Марк Твен являлся членом клуба и президент в 1920 годы, звали его Гровер Кливленд он изображен на 100 долларовой купюре. Известный клуб в те годы был.
Макс Маевский
Бенджамин Франклин изображён на 100$ купюре
Собственное
Производство
Коттон Клаб
Производственно-складской комплекс
Цех по переработке хлопка и производству нетканого полотна
Цех по производству нетканого полотна из вискозы и полиэфирных волокон
Цех по производству влажных салфеток
Цех по производству ватных палочек
Цех по производству ЖМС и косметической продукции
Цех по производству хлопковой ленты
Цех по производству экструзионных материалов
Цех по производству детских одноразовых трусиков и подгузников
Цех по конвертингу полотенец и пищевой упаковки
Складские площади
Логистический комплекс
Одним из ключевых преимуществ Cotton Club является вертикально интегрированное производство, которое позволяет полностью контролировать процесс изготовления как полуфабрикатов (сливер, стики, лосьоны, нектаный материал), так готовой продукции.
Производство ваты
Коттон Клаб производит ватное полотно из сырого хлопка. Для производства ватных дисков используется технология прошивки водными струями Water Jet, благодаря которой диски имеют гладкую поверхность, не расслаиваются и не оставляют ворсинок.
При производстве собственного сливера используется оборудование для производства хлопковой ленты фирмы Marzoli (Италия).
В целях создания полного цикла производства ватных палочек было запущено производство пластиковых стиков (оборудование фирмы Bellаform, Германия) и стаканов (термопластавтомат производства фирмы TOYO, Япония)
Полиэтиленовые пакеты для ватных дисков и палочек изготавливаются на ведущем европейском оборудовании (Hetler, Lemo).
Производство влажных салфеток
Нетканое полотно для салфеток выпускается на европейском оборудовании Andritz.
Уникальная технология, применяемая в компании, позволяет производить 2 типа полотна: MD:CD (соотношение MD-material direction к CD-cross direction 1:1 — материал во все стороны растягивается равномерно).
Влажные салфетки выпускаются в различных форматах упаковки: pocket, big, flip-top, duo-pack, trio-pack.
Производство подгузников
Благодаря трем собственным машинам Коттон Клаб имеет возможность выпускать подгузники трех видов: анатомической формы (I shape), классической (Т shape), одноразовые трусики.
Изготовление всех слоев подгузника: top sheet, back sheet, ADL, средний впитывающий слой, а также нетканого материала для ушек и манжет проходит также на собственных мощностях.
Возможности по видам впитывающего слоя подгузника: целлюлоза + SAP или инновационная разработка, бесцеллюлозный впитывающий слой, состоящий из подушки Air prooff + SAP, который не имеет аналогов на территории России и Европы.
Используются уникальные запатентованные материалы: Icore, Iproof, 3D wavelron, Doublecore.
Упаковочная линия позволяет упаковывать от 1- 3 штук до 88 подгузников, что открывает большие возможности для компании и ее клиентов.
Производство жидких моющих средств
Группа компаний Коттон Клаб имеет оборудование для приготовления косметической массы (кремы, гели, лосьоны, молочко, скрабы и прочее), а также ее упаковки: ламинатные тубы для кремов, выдув флаконов из PET преформ, ламинация дой-паков.
Разливочный цех может разливать и маркировать продукцию в разных видах упаковки: тубы, банки, флаконы и дой-паки.
Производственные линии по работе с косметической продукцией были разработаны и произведены европейской компанией Urlinski.
Производство товаров для дома
Компания Коттон Клаб самостоятельно осуществляет конвертинг фольги, пленки, пергамента, а также упаковывает готовую продукцию в пленку или картонную коробку.
Производство мусорных пакетов осуществляется путем экструзии и окрашивания полиэтилена высокого и низкого давления. Компания выпускает пакеты с различным типом дна: звезда, прямое, боковой шов, и формата: стандартные, с затяжками, большие, пакет-майка.
Кловер Клаб (Clover Club) – коктейль удачливых мужчин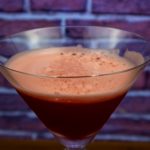 Кловер Клаб – красный коктейль на основе джина со сложным, пикантным вкусом и запоминающейся пенной верхушкой из яичного белка. Несколько раз напиток проходил путь от невероятной популярности до почти полного забвения, но всегда возрождался. Сейчас снова входит в моду в барных кругах и в среде любителей готовить коктейли в домашних условиях.
Историческая справка. Коктейль назван в честь элитного мужского клуба Clover club (дословный перевод – «Клуб клевера»), который существовал в 1882-1914 гг. в филадельфийском отеле «Bellevue-Strarford». Раз в месяц на протяжении 32-х лет здесь собиралась и проводила досуг элита города: крупные промышленники и финансисты, известные политики, журналисты, театральные деятели и писатели.
Эмблемой клуба был лист клевера – общепринятый символ удачи и везения, а суть общества выражал девиз: «Пока мы живем, мы живем припеваючи». По слухам членом общества был Марк Твен, а также одновременно 22-й и 24-й президент США Стивен Гровер Кливленд, который занимал высший американский пост два раза с перерывом. Единственный, кто женился и сыграл свадьбу непосредственно в Белом доме, будучи уже президентом.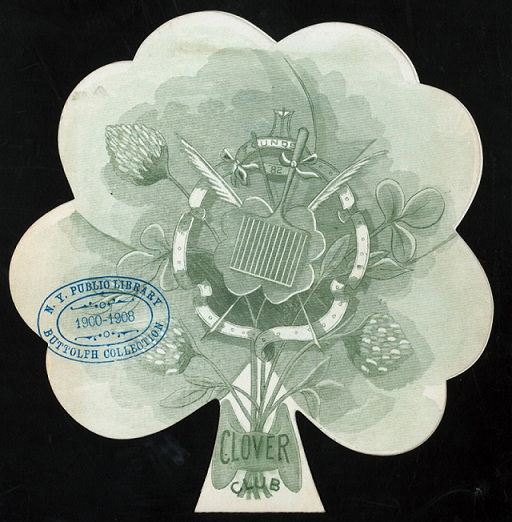 Лист клевера символизирует везение (на фото реальная эмблема клуба)
Автор рецепта «Кловер Клаба» остался неизвестным, как и точный год появления. Впервые коктейль представили широкой общественности в 1910 году в Нью-Йорке. Впоследствии появилась множество вариантов приготовления, неизменной осталась только алкогольная основа – джин, и фирменная «пенка» из белка.
Коктейль «Кловер Клаб» входит в официальный список международной ассоциации барменов (IBA) и представлен в разделе «незабываемые».
Состав и пропорции:
джин – 50 мл;
малиновый сироп (или гренадин) – 25 мл;
лимонный сок (или сок лайма) – 25 мл;
яичный белок – 15-20 мл;
кубики льда – 200 грамм.
В классическом рецепте, опубликованном на сайте IBA, используется малиновый сироп, но в наше время достать его сложно, поэтому допустима замена гренадином (гранатовым сиропом). В некоторых вариантах свежевыжатый лимонный заменяют соком лайма, правда, коктейль получается более горьким.
Белок почти не влияет на вкус, но создает характерную пенную шапку. В оригинальном варианте готовый напиток не украшают, и лишь некоторые бармены используют коктейльные вишни, клубнику, малину и даже листики мяты.
Классический рецепт коктейля Кловер Клаб
1. Смешать все ингредиенты (кроме льда) в шейкере. Встряхивать минимум 20 секунд, пока белок не вспенится.
2. Добавить в шейкер лед. Снова встряхивать 15-20 секунд.
3. Готовый напиток процедить через сито (стрейнер) в предварительно охлажденный бокал.
4. В традиционном варианте подать без украшения. По желанию можно украсить листиком мяты, получится коктейль Clover Leaf (Кловер Лиф), малиной, клубничкой или вишенкой.
Clover Club Cocktail —>
The Clover Club Cocktail is a cocktail consisting of gin, lemon juice, raspberry syrup, and an egg white. The egg white is not added for the purpose of giving the drink flavor, but rather acts as an emulsifier. Thus when the drink is shaken a characteristic foamy head is formed.
History and character
The Clover Club Cocktail is a drink that pre-dates Prohibition in the United States, and is named for the Philadelphia men's club of the same name, which met in the Bellevue-Stratford Hotel at South Broad and Walnut Streets in Center City. The Clover Club was chartered in 1882. [1]
Of the cocktail, Robert Hess claims [2] "It has a long history [. ] and was enjoyed by the captains of industry who were members of the famous club." [3]
Published recipes for the cocktails, nearly identical to the modern "Clover Club Cocktail" appear as early as 1908. and J. A. Grohusko's Jack's Manual features a drink called "A Clover Leaf." Grohusko writes that it "is said to be popular in the city of brotherly love. Certainly it is decorative for it has a soft orchid color, with a rim of white." The recipe itself features sugar, Gordon's Gin, raspberry syrup, egg white and a sprig of mint. [4] Interestingly, cocktail books such as Applegreen's Bar Book which published several editions and mentioned the Clover Club bar in its 1904 edition [5] did not include the "Clover Leaf Cocktail" Until 1909. [6]
Lifestyle and art sections of newspapers of the era included briefs about the cocktail describing it as "now new." [7]
It's earliest published appearance in a cocktail book as "The Clover Club Cocktail" was in 1910 in Raymond E. Sullivan's The Barkeeper's Manual. [8] His recipe included a mint sprig as garnish. The mint leaf would later fall of favor in the "Cocktail Club" and its inclusion would make the drink the "Clover Leaf."
In its heyday, the drink was described by Jack Townsend as being enjoyed by the pre-prohibition gentleman who would have fit in with those of the club, and was a "Distinguished patron of the oak-paneled lounge." [9] However, by the time that Townsend was writing about the drink it was becoming unpopular, and was eventually all but forgotten. [9] 1931's Old Waldorf Astoria Bar Days by Albert Stevens Crockett describes the Clover Club's quick rise and fall. "That was before the 'Clover Club' had won in New York temples of thirst a wide but short-lived popularity." [10]
The drink rapidly declined in popularity. In The Gun Club Drink Book, by Charles Browne, published in 1939, he panned the once popular drink. "A clover club cocktail is a Philadelphia concoction, maybe one of the jokes indulged in at the Clover Club. It's an awful mixture. [. ] This will make three cocktails if there be found three people who want them." [11] It's unknown exactly which variation he was panning— by the late 1930's several variations of the "Clover Club" went under the name. Other ingredients included cream, nutmeg and vermouth. [12]
Among the theories for its rapid decline is the use of raw egg in the cocktail, which many people shy away from, and partly due to the complexity of its preparation (see below). [13] Despite the use of what some may consider to be strange ingredients the cocktail is enjoyable, and has been described as tart with the added syrup giving the drink complexity, and the egg white providing body as well as a foamy head. [2] [14]
Despite its origination in the fashionable Clover Club, the 1930's The Home Bartender's Guide recommended it for "Tuesday Afternoon Sewing Club" and "Crazy-Quilting Parties," suggesting a change in status that might have led to its decline. [15]
Preparation and variations
The drink can be a complex one to make due to the extra steps involved to get the head of foam on top of the drink. Several sources recommend that the drink be "dry shaken" (shaken without ice) with one source suggesting this be done for at least a minute. [13] [14] At this point ice should be added to the shaker to chill and dilute the drink. As of December 2014, Brooklyn's Clover Club restaurant used a traditional recipe of gin, dry vermouth, lemon, raspberry and egg white. [16]
There are several variations of this drink with the most common replacing the raspberry syrup with grenadine or red currant syrup. [14]
Cultural impact
A Vocaloid producer by the name of "Yuuyu-P" has a song featuring Hatsune Miku named after this cocktail, "Clover Club", in which she describes the recipe. [17]
"How long has it been since I've heard anyone order a Clover Club. They were quite wicked. Not as bad as a Martini, but much more deceptive." — from "The Late, Late Show," short story by John O'Hara, collected in his "Waiting for Winter," 1966, also in an O'Hara collection, "The New York Stories," 2013