Queen Palm Tree
Queen Palm Tree
The queen palm tree a beautiful looking, finer, feather leaf tropical specimen that is quite popular in landscapes all across the southern United States.
Some are growing it successfully outdoors in Las Vegas with some extra protection in winter.
You may get a little confused with this variety because it crosses easily with others of its own family (Syagrus) including the arikury and coronate.
Queen Palm Tree
The mule palm is a cross between the queen and Pindo varieties.  
Appearance
The queen palm tree is a bit variable in looks and size depending on where it's grown.
It originates from countries in South America like southern Brazil and Argentina.
Its newer leaves on top are quite often a medium to dark green shade with the older lower leaves being almost a dusty silver/green color.
The trunk is usually light grey in color.
It gets beautiful long yellow sprays, (up to 5 ft long) of both male and female white flowers.
They will produce a fruit that is generally a medium to deep orange when it's ripe. 
Some say the fruit is edible, although I haven't tried it myself.
Queen Palm Flowers
Queen Palm Tree Growth
The queen palm tree prefers an acid to neutral pH in the soil to grow properly. It is only slightly drought and salt tolerant.
It is a medium to fast grower that will reward you with an even faster growth rate if fed with a quality palm fertilizer and watered regularly.
If any drought conditions are starting to set up don't wait to water this tropical beauty, it's not worth the risk in slowing it down.
They can get an impressive 90 ft tall in its native habitat but will more than likely reach 60 feet in landscapes by about 15 feet wide.
Some communities have used it in place of the royal palm street side.There's a bit of extra work involved though.
The queen palm does not have self cleaning leaves so will need pruning. Where as the royal will loose leaves on its own but they can be quite large and therefore heavy when they fall.
Only you can decide which is the best option for your unique situation.
This tree easily transplants and lives in a pot when they are young.
Port Dover Ontario gets a few shipped from Florida every year to plant along their beach on the north side of Lake Erie in the summer.
scientific name:   Syagrus romanzoffiana
70 plus ft tall, 15 ft wide, single trunk
Minimum temp 28°F   zones 9-11
Full sun, prefers acid to neutral pH soils that drain well
Medium to fast growth rate, does the best with regular watering
These trees can be susceptible to lethal yellowing disease for which there is no known cure yet.
The best protection for them is to keep them as healthy and happy as possible.
Mule Palm Hybrid

There's a hybrid available that is doing very well in the garden market. It is a cross between the queen palm and the Pindo palm.
It often has the good looks of the queen and the cold hardiness of the Pindo. This hybrid is called the Mule palm and doesn't produce edible fruit like its Pindo parent.
This garden hybrid has varying looks depending on its parents. It generally grows just as fast as the queen palm tree, will end up taller than the Pindo parent. It has fuller not as curved green feather leaves.
Quick info:   scientific name Butiagrus nabonnandii
30 -60 ft tall, 15 ft wide, single trunk
Minimum temp 25°F   zones 8-11
Full sun, a richer with humus, neutral soil that drains well
Medium to fast growth rate- thrives with regular water and fertilizer.
It is actually better adapted to the wetter climates and higher humidity than the queen parent.
It won't grow edible fruit and quite often the seeds will be sterile so no starting any new trees.
If you are considering either of these two trees for your landscape, grab the mule palm for colder regions if you can get it, and the queen palm tree for slightly warmer climates.
Either will help to create that little slice of tropical paradise without having to live there!
More Landscaping Ideas
  Small palm trees are the perfect addition to ensure your landscape has that tropical feel. Which one will you choose for your little slice of paradise?   There are many majestic looking large palm trees you could use in your landscape. Some are perfect as a centerpiece display, or to line laneways  There are more varieties of cold hardy palm trees than you may think. There are kinds that can withstand below freezing temperatures and snow.
I'm Darla the creator of Palm Tree Passion.
I hope you have enjoyed your visit.
Darla
Recent Articles
Hearts of Palm Salad
This recipe sounds very yummy and looks great too. A salad to enjoy year round. Plus a few key questions on where hearts of palms come from and who harvests them.
Palm Tree Tattoo Ideas
Lots of palm tree tattoo ideas. If you are looking at adding a tropical looking tattoo you definitely can't have it without including at least one palm tree.
A Vacation in a Box -Palm Trees included
Ikea wants to let you have the feel of a vacation destination right from your own home. They've come up with a box filled with home decor, accessories (including faux palm trees) and even recipes from…
A NOTE on Buying Palm Tress: If you are looking to buy palm trees of any kind then I would highly recommend purchasing through the Real Palm Tree Store.
They are a huge nursery based in Florida with connections to many quality growers.
Whether you are ordering from inside the United States, Canada or another part of the world— ordering one tree for your landscape or many for a commercial project— I'm confident you won't be disappointed.
Their customer service is second to none; all products are high quality and backed by a money back 100% satisfaction guarantee.
Make sure to visit real palm trees, ask questions and read the reviews before buying anywhere else.
How To Care For Queen Palm Syagrus Romanzoffiana
Syagrus Romanzoffiana [Sigh-AY-gruss, Roe-man-zoff-ee-AY-nuh] is a well-known ornamental garden palm tree in the Arecaceae family and Syagrus genus.
It is native to South America, particularly Uruguay, Paraguay, northern Argentina, and eastern Brazil.
This Queen Palm tree (syn. Syagrus Romanzoffianum and Arecastrum Romanzoffianum) is a common sight in parks, gardens, and streets in areas with a milder climate.
It's easily accessible, has a low maintenance cost, fast growth bringing a tropical look to home landscapes.
It also provides a great canopy with clusters of bright orange fruits.
The common names of this plant include:
Queen Palm
Cocos Australis
Cocos Palm
Cocos Plumosa
Queen Palm Plant Care
Size & Growth
The Cocos Palm tree is a single, gray truck palm with bright, glossy pinnate leaves, which droop to form a stunning canopy.
The size of the tree is medium, and it grows about 49' feet tall and 25' feet wide.
The dark green leaves have 300 to 500 pinnae (leaflets).
The size of each pinna is about 18" inches tall and 1" to 2" inches wide.
Flowering and Fragrance
Queen Palms produce clusters of cream-colored flowers during the summer and spring seasons.
The blossoms are followed by round, bright orange dates, which are about 1" inch long.
The main concern of this tree is the fruit dropping as the fruit clusters weigh more than 100 pounds and include more than thousands of seeds.
These seeds start accumulating on the ground, and a few starts sprouting unwanted seedlings.
Light & Temperature
The queen palm prefers to grow in the full sun, but still thrives well in partial shade.
For the young plant, it is best to place under some shade with some amount of direct sunlight.
These plants are hardy to USDA Hardiness Zones 9 through 11.
Be sure to consider the plant hardiness zones when growing the Queen Palm tree.
Watering and Feeding The Queen Palm
Queen palms are drought tolerant and also tolerates low humidity levels.
It prefers the soil to be evenly moist but not wet. Soggy soil will cause damage to the plant.
You should water the young plant thoroughly for faster growth.
Typically, fertilizing the plant twice annually in summer and spring will ensure optimal growth.
Be sure to use a palm fertilizer with the right amount of micronutrients, particularly nitrogen, magnesium, copper, iron, and manganese, since one of the main concerns of this plant is manganese deficiency and potassium deficiency.
Soil & Transplanting
The Queen Palm tree likes to grow in well-draining, acidic soil.
It experiences severe mineral deficiencies if planted and growing in alkaline soils.
As a result, palm trees become disfigured with stunted young leaves and might even die if the problem isn't managed on time.
Grooming and Maintenance
The care of Queen Palms is reasonably easy if you plant it in the ideal soil conditions.
Pruning off the green fronds is essential for the optimal growth of this tree.
However, don't prune too many of the fronds as this will damage the plant.
The trunk of the plant is susceptible to decay, be sure to keep the turf away from it to prevent any injuries.
Provide it with regular iron and manganese to ensure its proper growth.
Propagating The Queen Palm Syagrus
The propagation of this tree is done using Queen palm seeds.
However, make sure the seeds (fruit) are half or fully ripe and remove the fruit pulp.
Keep the seeds soaked in water for around two days before planting in a well-draining, moist potting mixture.
The germination process of Queen Palm is erratic and slow, taking six weeks to even six months to complete.
Just like the majority of the palm species, the seed germination requires high temperatures between 90° to 95° degrees Fahrenheit (32° – 35° C).
After the germination process, transplant queen palm seedlings into pots for growing on and later plant them in their permanent position, preferably in a sunny spot.
Make sure the soil is well-draining and acidic in nature.
Syagrus Romanzoffiana Plant Pest or Diseases
The palm queen plant doesn't experience severe pest or disease issues.
The main concern for Queen Palm is palm scale and palm leaf skeletonizer.
Moreover, Ganoderma butt rot is the most pressing issue for this plant as it may ultimately kill the tree.
This disease starts from the gray trunk and starts damaging the root ball and the lower trunk.
You must consistently monitor the plant to control the problem before it spreads.
Frizzle top on new leaves comes from manganese deficiency.
Queen Palm Plant Uses
Queen Palm is mostly used in numerous subtropical and tropical areas and is also a popular choice for urban landscaping. Queen palms look great when wrapped with rope lighting during holiday season.
The fibers and leaves are obtained from the tree to make hats, baskets, and more items.
The wood of queen palms is hard, heavy, and highly durable in saltwater.
It is utilized in various constructional projects, including rustic piers, footbridges, and stepping boards for swampy areas.
Coconut Queen Palm
Moon Valley Nurseries Coconut Queen Palm details and information. Moon Valley Nurseries has a great selection of Coconut Queen Palms that are grown only from our best specimens. Learn more about Moon Valley Nurseries trees and best practices for outstanding plant performance.
Moon Valley Nurseries
Coconut Queen Palm
Syagrus romanzoffiana X schoffel
Full sun
Very cold hardy!
Great for use as a tropical hedge
Sold exclusively at our Palm Paradise Nursery in San Diego, CA
FREE PROFESSIONAL PLANTING
On All Specimen Trees. More information.
BEST WARRANTY IN THE INDUSTRY
No Questions Asked Guarantee. More information.
Coconut Queen Palm
Syagrus romanzoffiana X schoffel
Sold exclusively at our Palm Paradise Nursery in San Diego, CA
Very cold hardy!
A hybrid combining the look of Kentia palms, with the versatility and vigor of Queen palms
Super Clean!
Thrives with full sun exposure
Lush and full tropical look ideal for a backyard retreat
Great for use as a tropical hedge
Sold exclusively at our Palm Paradise Nursery, the Coconut Queen Palm is one of the most exciting new palms to hit the market in years! We have grown palms for decades, and this one is probably the hardiest tropical palm tree we have ever seen! It is a hybrid, combining the graceful look of the Kentia, with the versatility and vigor of the neighborhood favorite, Queen Palm. The combination of the two favorite trees creates a palm that will blow you away! For instance, a mature Coconut Queen Palm holds a great deal more fronds than a standard Queen palm, so you get a look that is more lush and full – perfect for enjoying a beautiful sunset while it creates an awesome silhouette!
Compared to Queen Palms, the Coconut Queen Palm is much cleaner and produces much less fruit, which makes homeowners and landscapers alike happy. Plant them anywhere in your landscape, especially near pools, walkways, and sidewalks because there is much less litter with this tropical beauty! These are also very hardy palms. Some palms do not do well in the cold, that is not the case with the Coconut Queen Palm. These are very cold hardy! In fact, they have been reported to withstand the worst freeze that California has seen in 50 years, and survived it without receiving any damage! This beautiful hybrid palm has a slow growth rate, so buy as big as you can for an instant landscape and private backyard retreat! Plus, once the Coconut Queen Palm is established in your yard, they will have low to moderate water requirements!
The Coconut Queen Palm grows best in a spot that gets plenty of full sun exposure, where it is guaranteed to be a total tropical showstopper! We love to plant them in groupings, where we often use them in staggered heights to create a tropical hedge that can create a private backyard paradise while screening your yard in style!
Moon Valley Nurseries is proud to offer this hard to find palm at our San Diego North County Palm Paradise Nursery — the home of the most exotic, beautiful, and hard-to-find palm trees and cycads in the world!
Everything You Need To Know About All Things Palm Trees
Support my page, buy a Palm Tree T-Shirt or Hoodie! Click here
Queen Palm Tree
mv2.jpeg/v1/fill/w_120,h_160,al_c,q_80,usm_0.66_1.00_0.01,blur_2/queen.jpeg» alt=»Queen Palm tree in the landscape» width=»» height=»» />
Queen Palm Tree, scientific name Syagrus romanzoffiana, is one of the most popular palms in tropical and subtropical climates because of its beautiful appearance and low maintenance. This palm is very inexpensive. Groupings of three or more Queen Palms provide soft filtered sunlight perfect for shade gardens. It is also worth mentioning, that Queen Palm tree has a shallow root-base and is known for falling during high winds and hurricanes.
Queen Palm Tree Info
Scientific name : Syagrus romanzoffiana
Common names : The Queen Palm is also known as Cocos Plumosa, and Jeriva Syagrus romanzoffiana.
Origin : It is native to the South American woodlands of Brazil and Argentina.
Appearance : Syagrus romanzoffiana has a smooth single trunk ringed with leaf scars and topped with dark green feathery fronds. Pinnate leaves grow upward more so than outward. The stem of the leaf is about 5 – 15ft long and has double rows of leaflets. Each leaflet blade approximately 18 to 36 inches long.
Flowers/Fruits : During summer months Queen Palm will surprise you with beautiful clusters of creamy flowers on a green stalk that grows underneath its leaves. In the early winter, a green fruit will appear that will turn orange as it matures. These fruits also called "dates", have a round shape and are about 1 inch long with one single seed inside. The Queen Palm fruit smells nice but is not editable. When dates fall to the ground they create sticky piles of rotting fruit that attracts disagreeable insects.
Growth Rate : Fast. With regular fertilization, Queen Palm can grow to a maximum height of about 30 – 40 ft and 5 -10 ft wide. It grows around 6 feet per year after establishing.
Outdoor/Indoor Use : Both.
Cold Tolerance : Syagrus romanzoffiana can tolerate cold down to 15F when mature enough. It is great for growing in USDA Zones 8b (15 to 20 F) to 11 (above 40 F).
Light Req : Partial shade to Full sun. Queen Palm grows very well in full sun although full sun with some shade is preferred.
Water Req : Moderate. Along with proper feeding, correct watering is critical for a healthy Queen Palm. Newly planted palms should be watered every day for the first week, every other day for the second week, and about 3 times a week afterwards. Watering palm 3 times a week should be enough during the first summer and a minimum of twice a week in the winter.
Maintenance : Easy. Queen Palms should be fertilized with a fertilizer that contains the most important minerals including magnesium, iron, copper, manganese, and nitrogen. To prevent nutritional deficiency, apply good quality palm fertilizer that has continuous release formula twice a year during the growing season.
Queen Palm requires a lot of manganese for a healthy growth, not to be confused with magnesium. So, even after applying the usual fertilizer that contains manganese, it's a good idea to add more manganese to the soil. Manganese deficiency is responsible for the "frizzy top" that you can witness on many Florida Queen Palms. That's because most of the homeowners don't know how to fertilize Queen Palm Trees properly. If you don't treat the "frizzy top" condition, your palm tree will get weaker and eventually die. Once you noticed that some of the frizzy symptoms are developing, add more manganese to the soil.
Queen Palm needs very little pruning, mainly to develop a strong structure. The best time to prune the Queen Palm tree is from September to the beginning of November. You can remove old fronds that got damaged during the summer with a saw. Get rid of only a minimum amount of fronds that are yellow or brown. Excessive pruning can weaken the palm and slow its growth. If you have a tall Queen Palm, you might need a ladder to reach dry fronds. If you live in Florida, it's easy to find a company that can do it for you.
Insects and Diseases : The only pests that cause problems for Queen Palms are Palm leaf skeletonizer and scale. For more details on pests and prevention read – Palm Tree Insects. Queen Palm has a problem with Ganoderma bud rot that can kill the palm. There is no cure for it. The only thing you can do is to use prevention treatments.
Propagation : Propagated by seeds. Seeds of Queen Palm germinate better if collected from the green fruit that didn't ripe yet. Try to plant as soon as possible, as dried seed is much more difficult to propagate. If you can't plant the seed right away, you can store them. Before storing clean the seeds from the dust, air dry them and seal them in a plastic bag. The best storage temperature is around 65F-75F. It's not recommended to store Queen Palm seeds for more than 4 months.
Tropical Queen
Похоже, нам известно об этом альбоме не очень много. Поможешь?
Добавить обложку
Написать вики-статью
Отметь тегом этот альбом
У тебя есть изображение обложки этого альбома? Добавить обложку
Ты что-нибудь знаешь про этот альбом? Написать вики-статью
Ты знаешь, что это за музыка? Отметь тегом этот альбом
Похожие альбомы
Little Moments
2 711 слушателей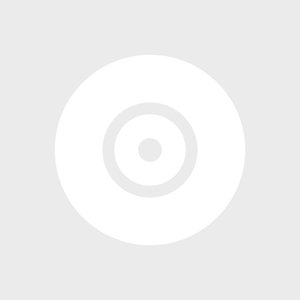 Слушать альбом
Alocasia
1 639 слушателей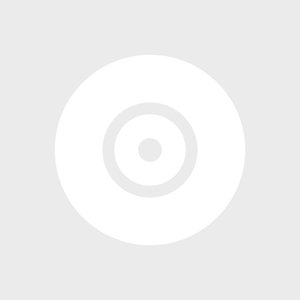 Слушать альбом
Driving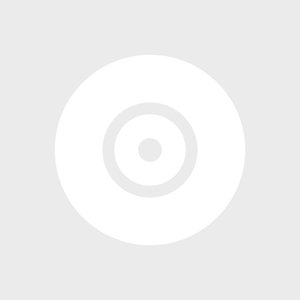 Слушать альбом
For the LUV x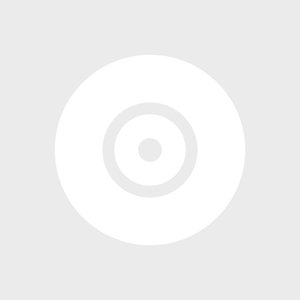 When Summer Comes
5 772 слушателя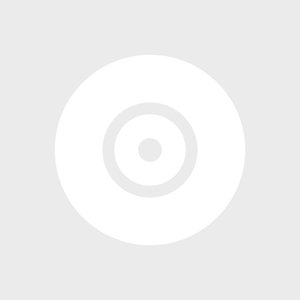 Слушать альбом
Jazz Apple
1 755 слушателей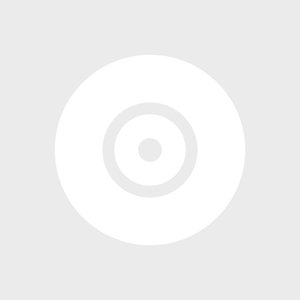 Слушать альбом
Compañeros
2 580 слушателей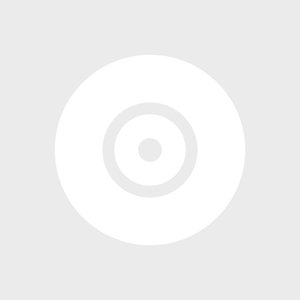 Слушать альбом
Night Stash
3 707 слушателей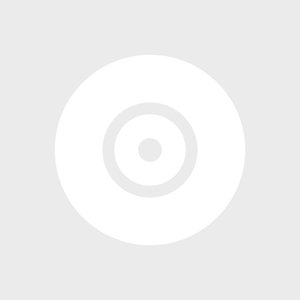 Gaggia City 2 — EP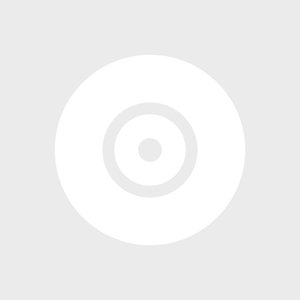 Слушать альбом
absence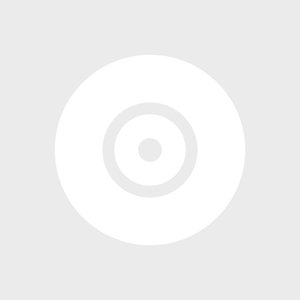 Слушать альбом
Citylights
3 630 слушателей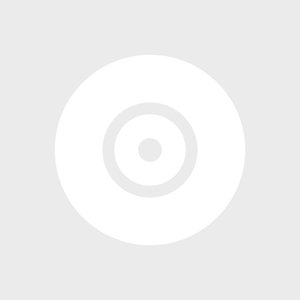 Слушать альбом
Oceans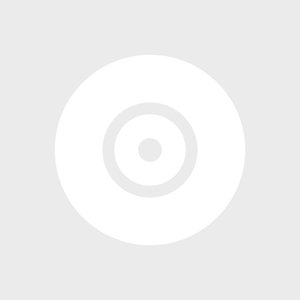 Слушать альбом
Little Moments
2 711 слушателей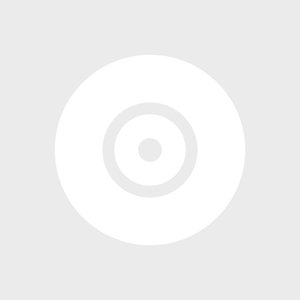 Слушать альбом
Alocasia
1 639 слушателей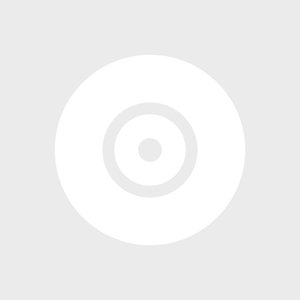 Слушать альбом
Driving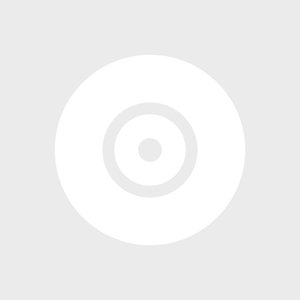 Слушать альбом
For the LUV x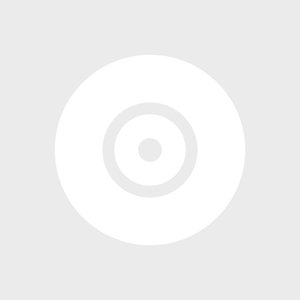 When Summer Comes
5 772 слушателя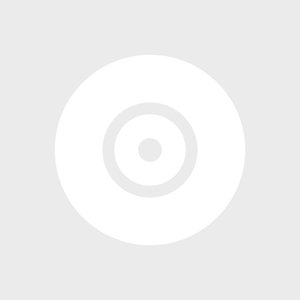 Слушать альбом
Jazz Apple
1 755 слушателей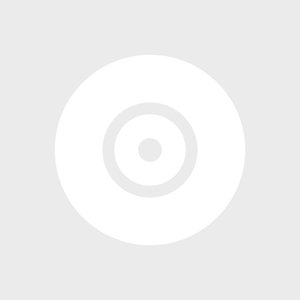 Слушать альбом
Compañeros
2 580 слушателей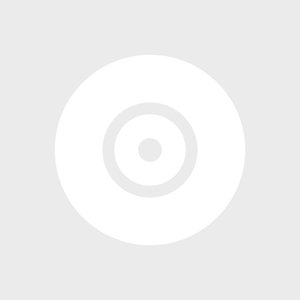 Слушать альбом
Night Stash
3 707 слушателей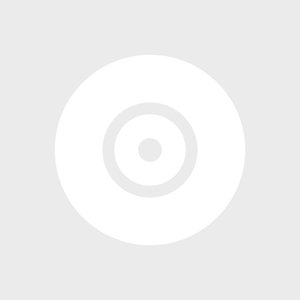 Gaggia City 2 — EP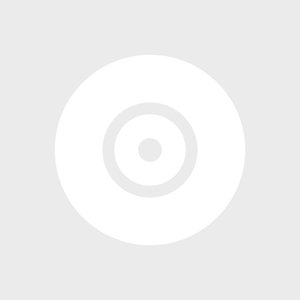 Слушать альбом
absence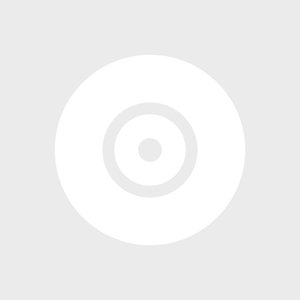 Слушать альбом
Citylights
3 630 слушателей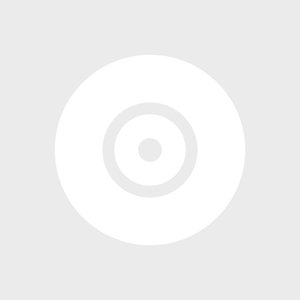 Слушать альбом
Oceans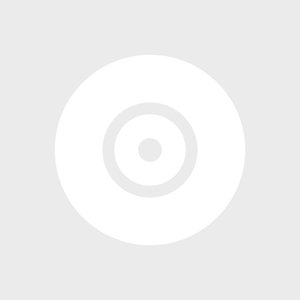 Слушать альбом
Внешние ссылки
Рупор
Для вывода сообщений рупора на этой странице требуется Javascript. На страницу рупора
Об этом исполнителе
Изображения исполнителя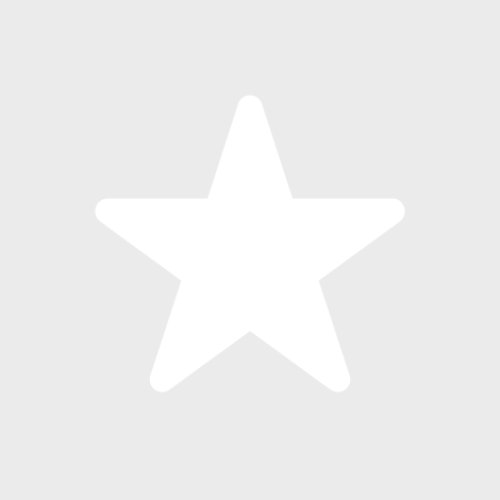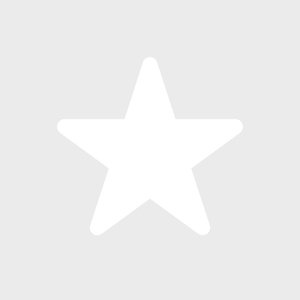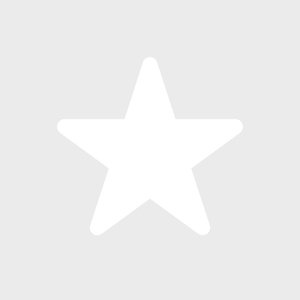 lisnn
10 511 слушателей
Похожие теги
Ты что-нибудь знаешь про этого исполнителя? Написать вики-статью
Похожие исполнители
BubbleWild
4 532 слушателя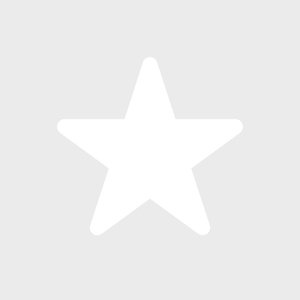 Vhsgus
8 351 слушатель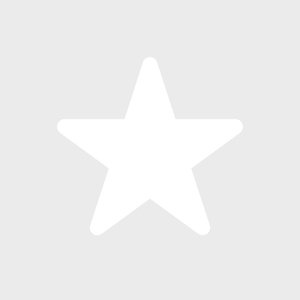 namzzo
6 819 слушателей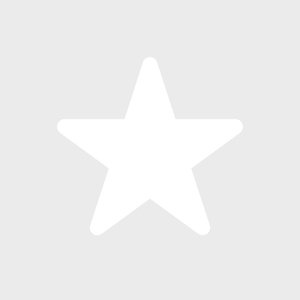 Kanopy
6 090 слушателей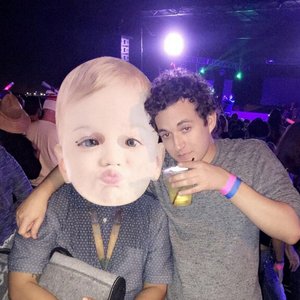 brokebwoy
9 951 слушатель
Woodville
7 470 слушателей
Aethers
7 949 слушателей
mvnitou
12 013 слушателей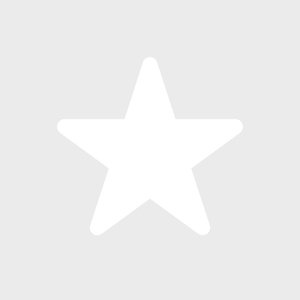 Wyn Wyn
8 313 слушателей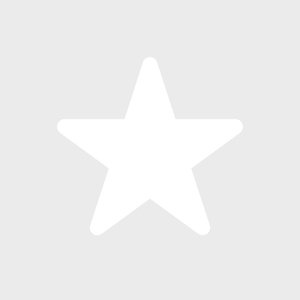 Внешние ссылки
Перспективные композиции
Избранное
Компания
Справка
Фишки
Аккаунт
Мы в соцсетях
© 2021 Last.fm Ltd. Все права защищены
Часть текста на этой странице предоставляется пользователями по условиям свободной лицензии Creative Commons Attribution-ShareAlike License; могут действовать также другие условия.